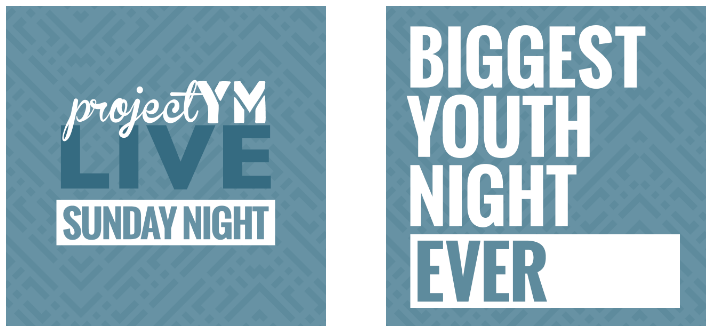 The past few days and weeks have been crazy, I'm sure you've felt it. While youth groups can't gather in person, thousands of teenagers from across the country are gathering on Sunday nights for the BIGGEST YOUTH NIGHT EVER. It's called ProjectYM Live and each week it'll feature some of the biggest speakers and worship leaders in the Catholic youth ministry world.

Our parish is signed up to participate – all your teenager has to do is head to PROJECTYM.COM/WATCH this Sunday at 8pm Eastern (7pm Central).
Three quick notes:
The broadcast starts at 8pm EST, but plan to have your student log in a few minutes early to make sure they're on when it starts.
They can access the event on any device with a web browser – but the faster the connection, the better.
Our instructions say that students will need a parent email address to log in.
P.S. Though this event is geared at teenagers, you are invited to watch along with them!