College Crew is a ministry outreach to all college-age young adults that creates a space for your faith to be fostered through the summer (you do not have to actually be in college to attend). 
Click here to check-in with us for week #7.

College Crew is on Mondays at 7pm in the backyard of the Youth Center: 4904 Trier Rd (Rain location is the church gathering space). We will gather for fellowship, food, games, talk, and prayer. Our series Emcees, Jenn Litchfield and Peter MacDonald, will be our hosts each week. No meeting on July 4th. On Monday, July 11th, Dr. Kristine DiScala will offer a talk on prayer and mental health. The weekly food menu is at the bottom of this page. There is no charge to participate in this event. 
Our series theme is inspired by Philippians 1:27, "Only let your manner of life be worthy of the gospel of Christ, so that whether I come and see you or am absent, I may hear of you that you stand firm in one spirit, with one mind striving side by side for the faith of the gospel." Our series will feature topics on prayer, routine, friendship, conversion, and seek to foster your relationship with God, wherever you are at in your faith. 
Follow us on Instagram or Facebook @collegecrewfw 
Questions? Dietary needs? Contact youngadults@scbfw.org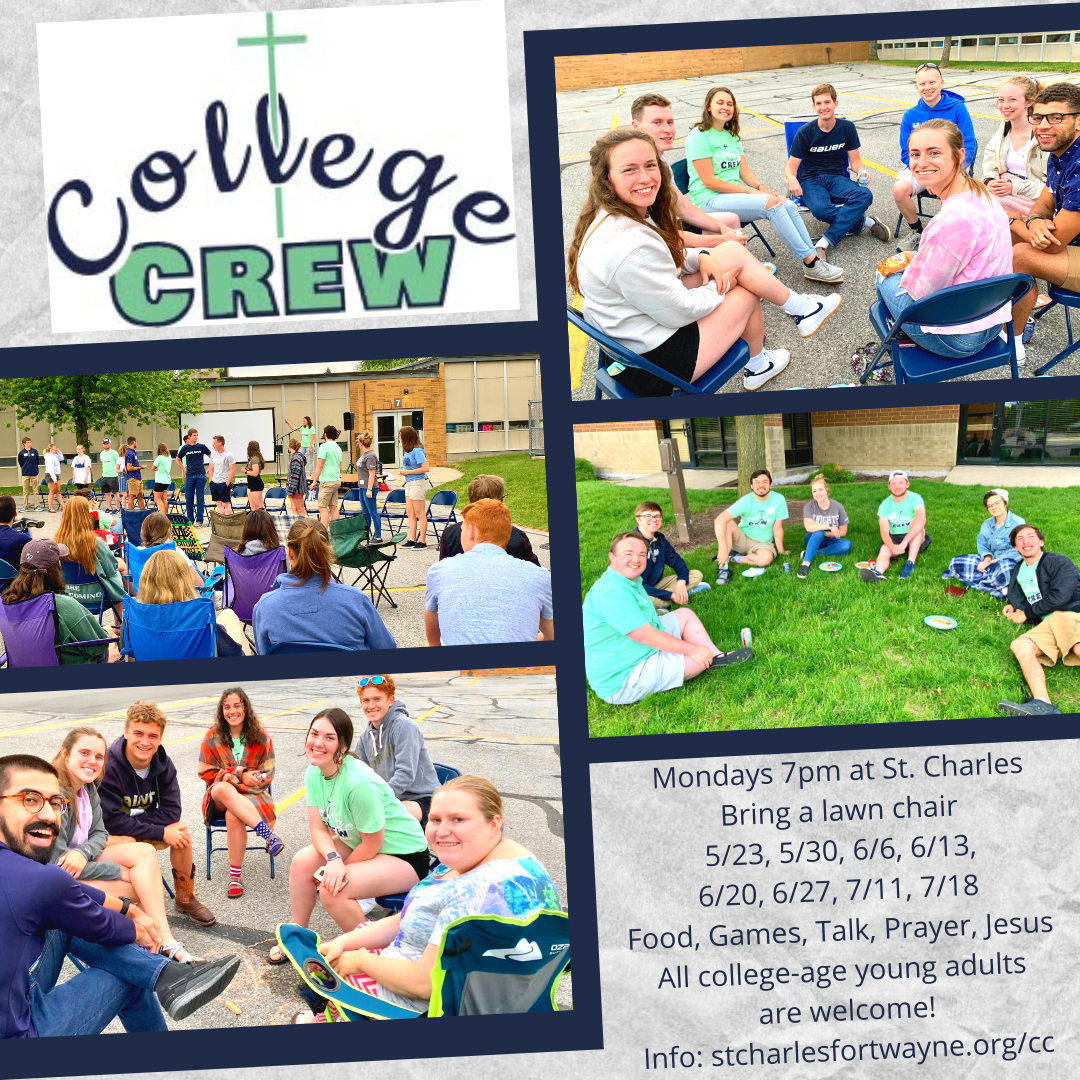 Tentative College Crew Menu (subject to change):