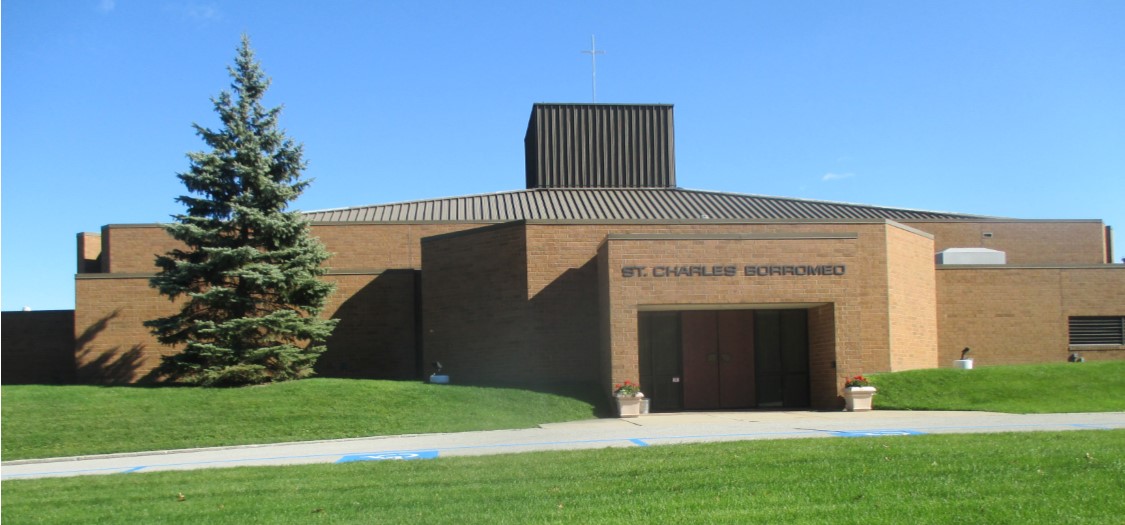 A Brief History of Saint Charles Borromeo Parish 
St. Charles Borromeo Parish was established on June 7, 1957, with Father Edward I. Hession as its first pastor. Membership numbered 252 families.  Fifteen months later, in September 1958, the school opened its doors to 247 students. There were six classrooms, grades 1 through 6, staffed by the Franciscan Sisters of the Sacred Heart and lay teachers. Enrollment grew steadily and additional facilities were built in 1959, 1960, 1963, 1965, and 1977.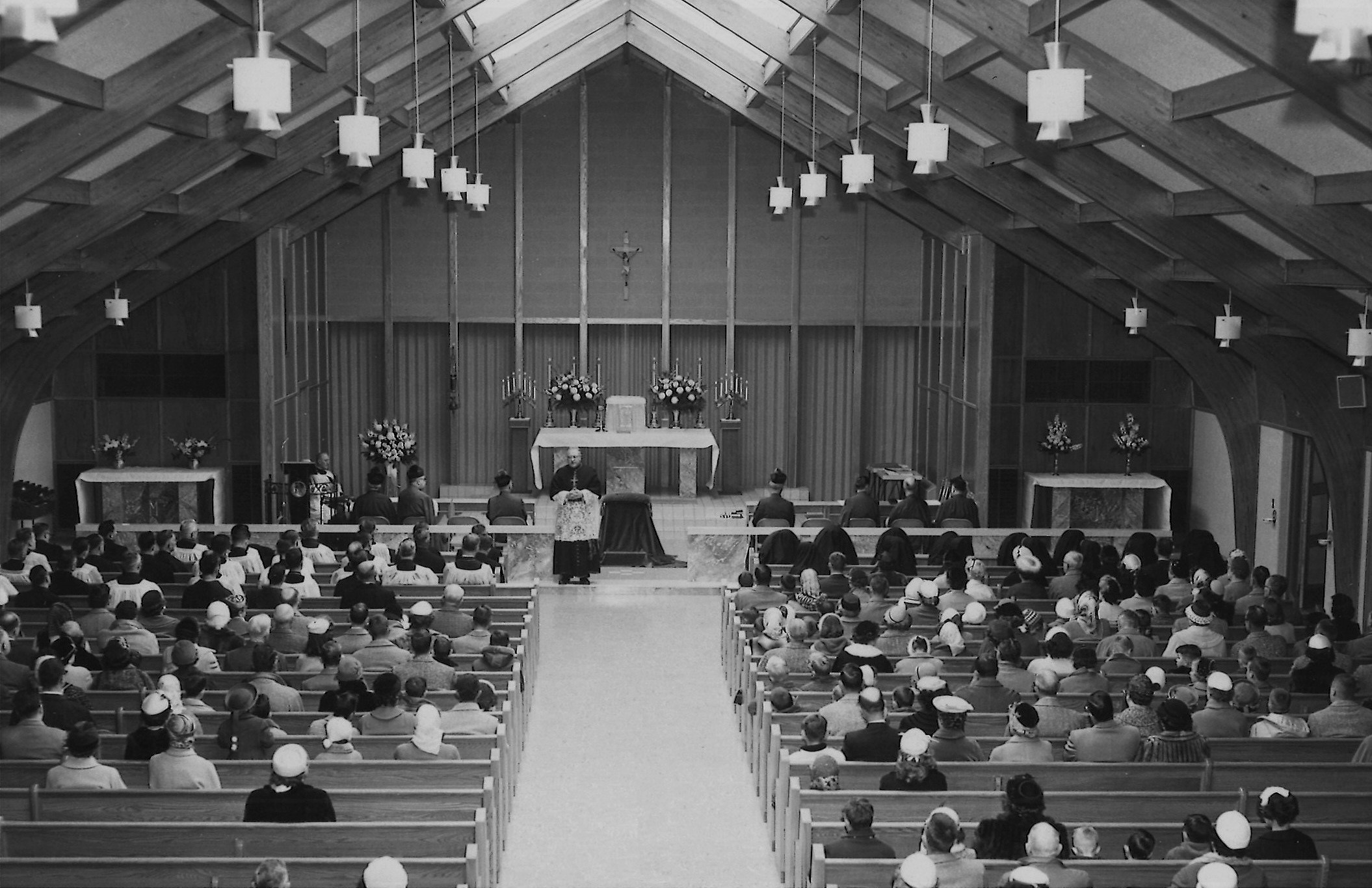 The convent was completed in 1962, and in 1966 the priests moved into their newly constructed rectory which also housed the parish office. At midnight on December 28, 1963, a tragic fire gutted the Church. Though damage was extensive, the church was restored through the efforts of Father Hession and many unselfish parishioners. The charred crucifix at the main entrance of the present church is a reminder of this tragedy and a memorial to Our Lord and to all who cared so much and worked so hard.
In 1969 Our Lady of Good Hope parish was established as a daughter church. Nearly 300 of our families became members when new boundaries were established. St. Charles Parish continued to grow and a larger church was soon needed for the 1,060 families who remained. The first Mass in the new church was celebrated at midnight on Christmas Eve 1975. The church is capable of seating 1,400 but held 2,000 worshipers for its opening services.
In 1986, after 29 years as faithful and beloved Pastor of the largest parish in the diocese, Father Hession retired and moved into a home located near the church. Father John N.  Suelzer became our second pastor. In 1995 both priests were honored with the rank of Monsignor in recognition of their contributions to St. Charles Parish and to the Diocese of Fort Wayne-South Bend.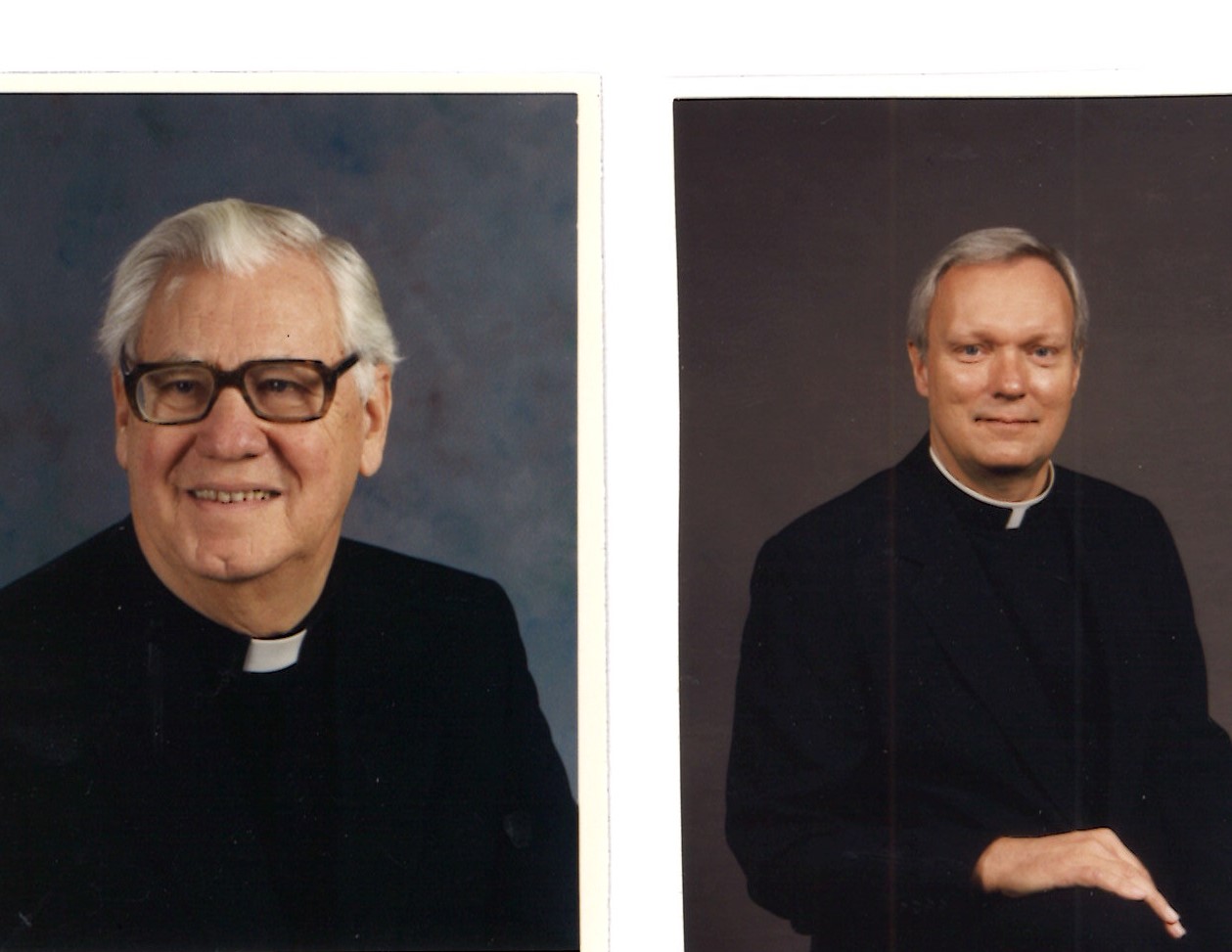 Ground was broken in 1996 for the Hession Parish Center. It included meeting rooms for parish activities and provided the school with improved office space, a new gym/multipurpose room, and expanded classroom facilities.  In 2005 a new, larger rectory for the priests was constructed on Reed Road adjacent to the Church and the original rectory was converted to house our parish offices.

On February 14, 2006, our dearly beloved Pastor Emeritus, Monsignor Edward I. Hession, passed away and a large gathering of family, parishioners and friends, along with many of his former Associates, paid their respects at his funeral Mass.
A new kindergarten wing was built and opened for the start of the 2009-2010 school year.  A Gathering Space and new entrance to the church was dedicated in December of 2015, adding meeting rooms, a new sacristy, a nursery, and a choir room.
On August 24, 2016, our beloved Pastor Monsignor Suelzer died unexpectedly.  A huge overflow crowd attended the funeral Mass along with the bishop and over 50 priests.  
On October 1, 2016, Fr. Tom Shoemaker became the third pastor of St. Charles Parish.  Our parish mission continues:  to spread the life-giving message of Jesus Christ through the sacraments, prayer and service to others.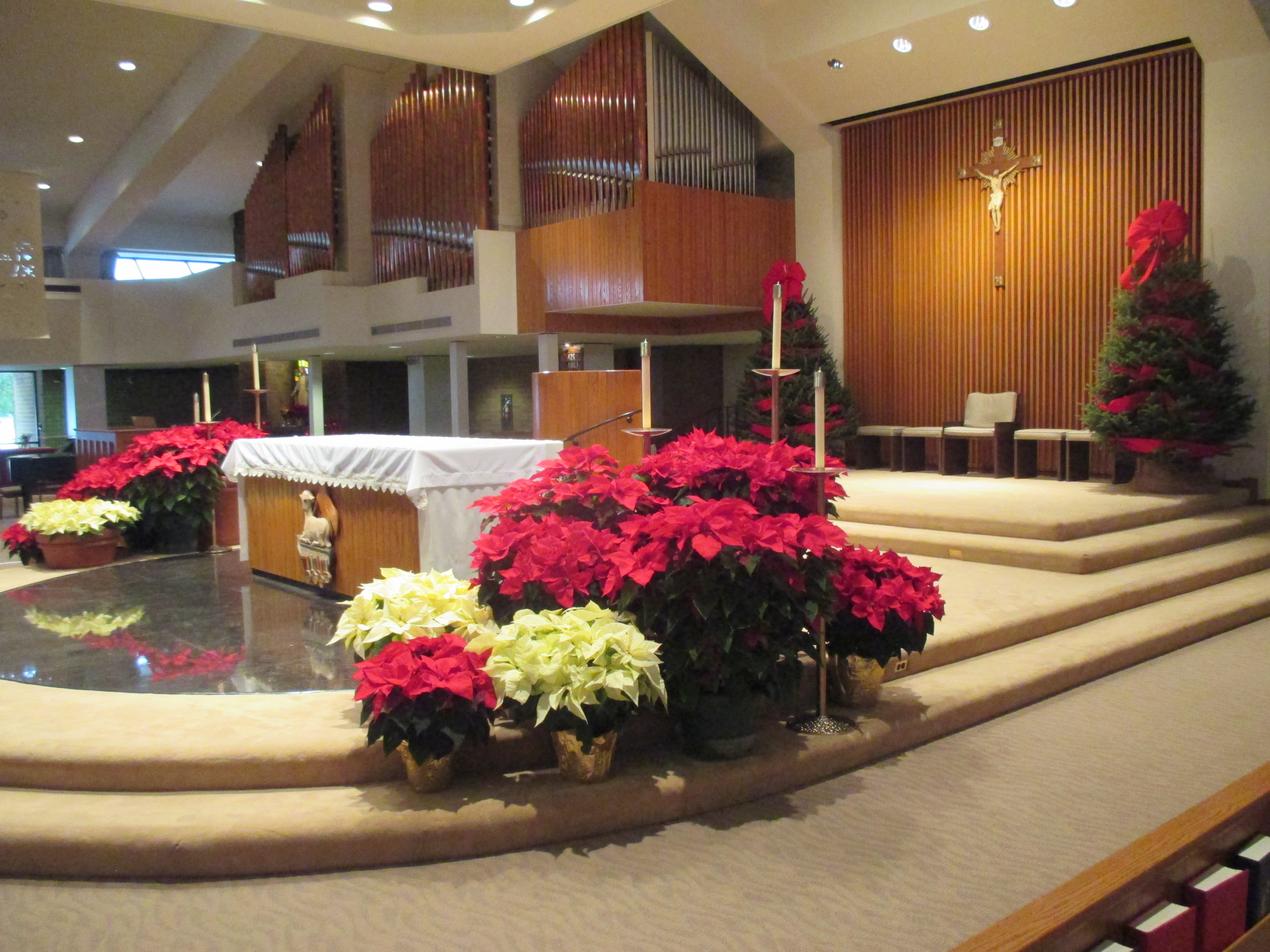 After the Solemnity of Christmas in 2021, the Church sanctuary closed for a renovation.  Masses were held in the main school gymnasium that winter.  The tabernacle was brought into the sanctuary.  Marble and religious art were added into our worship space.  The church renovation was completed in June of 2022 with a dedication celebrated by Bishop Kevin Rhoades.