Steubenville Youth Conference 2022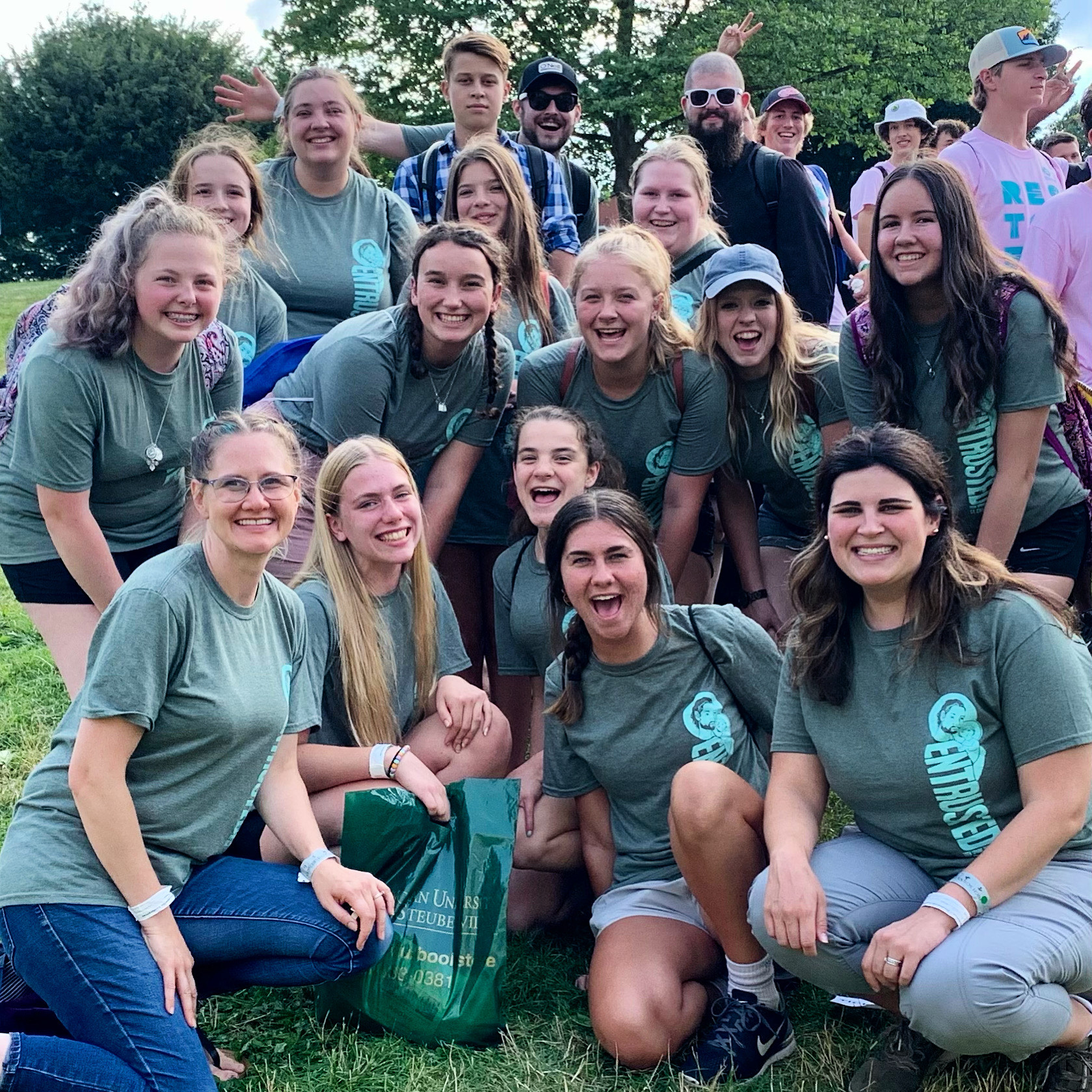 We are excited to announce that St. Charles Youth Ministry will be taking a group of teens to the Steubenville Youth Conference this summer June 24th-26th. This weekend is a wonderful time for your kids to experience Christ in a new and bold way. The theme this year is FEARLESS. "I have told you this so that you might have peace. In the world you will have trouble, but take courage, I have conquered the world." John 16:33

The weekend will begin with an early departure on Friday, June 24th and we will return in the early evening on Sunday, June 26th. The cost of this weekend is $245.00 dollars but we do have some aid to offer. The first eight people to sign up will receive at least $100.00 of the total registration cost. In order to receive the $100.00, please complete the emergency medical form (this is an updated form for 2022-2023 so all must fill it out but it will apply to all our SCB youth ministry events for the next year) and the field trip permission form.
Your spot is official once your forms & payment are turned in AND we verify that there is a spot for you with our group. Once we verify your spot in our group, you will be sent the conference's liability platform to complete online. 
Student forms:
1. Emergency Medical care form (NEW for 2022-2023, all participants must complete).
2. Field Trip Permission and Release Steubenville (All participants must complete)
Chaperone Forms
1. Adult Annual Emergency medical care form
2. Adult youth ministry event Participation form
We will provide transportation, but seats are limited. Housing is in the residence halls on campus. The teens will be fed while we are on campus but they will need to bring some money for lunch on the way there and back. In past years the teens have really enjoyed spending some time and money in the campus gift shop as well so they might want to bring money for that, but it is totally optional. 
In order to ensure your spot please submit the forms and a check for $145.00 to St. Charles youth ministry asap. Once we receive the forms and check, we will secure your spot. If the cost is a financial difficulty, but you would like to go, please contact us and we may be able to help. Deliver or mail o the St. Charles Parish Office, open 8:30am-4:30pm Monday-Friday. You are also welcome to email the forms to ymassistant@scbfw.org