World Youth Day 2023: Lisbon, Portugal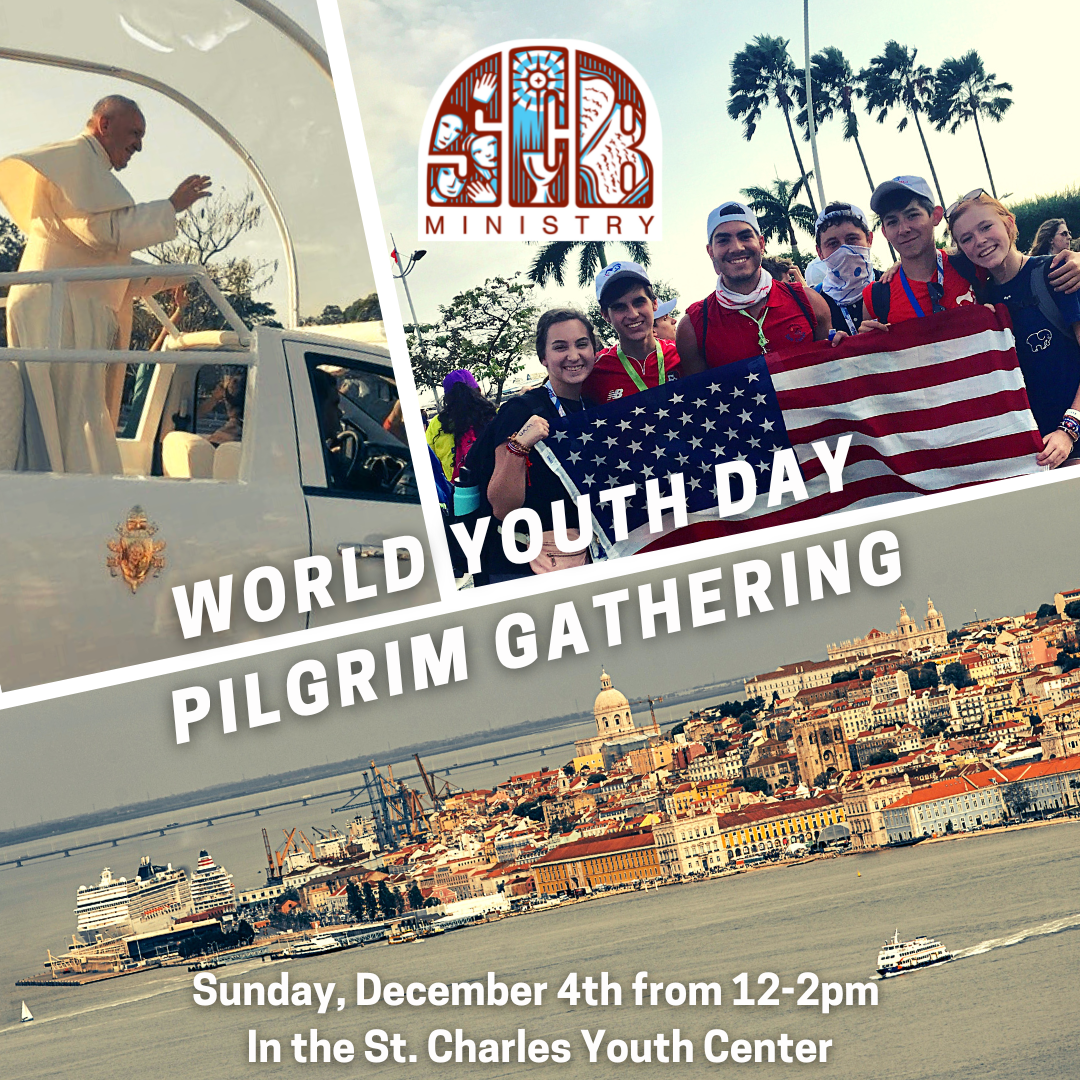 World Youth Day 

To learn more about the trip, apply for diocesan scholarship, and sign-up, visit: diocesefwsb.org/wyd 
Join us on Sunday, December 4th, 2022 for a regional WYD pilgrim gathering at St. Charles Borromeo Youth Center (4904 Trier Rd.) from 12pm-2pm. This will be followed by "thank you note" writing to WYD our sponsors from 2-3pm. All pilgrims, youth, young adults, and chaperones are invited. Pizza lunch will be provided. Let us know if you have any dietary restrictions. 
St. Charles has been fundraising for World Youth Day. Pilgrims can expect significant support from these efforts, but must be involved and express interest to be considered for available funding. We encourage anyone who feels called, curious, unsure, or hesitant to reach out to us. The 2023 World Youth Day will be hosted in Lisbon, Portugal. For many pilgrims, this is a life-changing experience. 
World Youth Day Scholarship Applications can be found by clicking here.
Applications are due January 15, 2023. We will notify applicants by January 20, 2023 of the amount awarded. 
Contact us at youthministry@scbfw.org