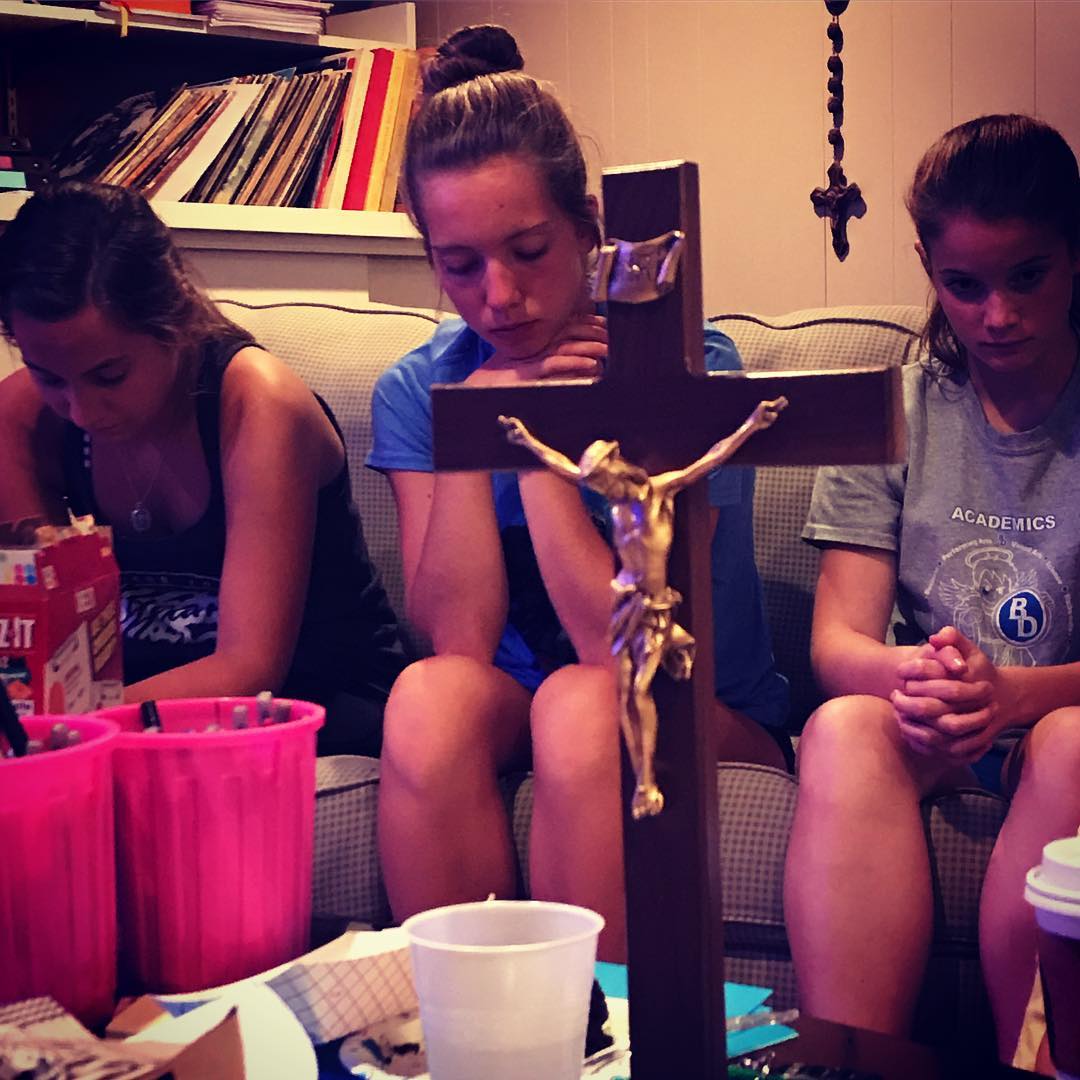 YDisciple- Our high school ministry is modeled in small faith-sharing discipleship groups called YDisciple. Groups are lead by generous trained and equipped parish volunteers. Discipleship groups generally launch in September and continue throughout the school year meeting once a week. Meeting times and locations vary by group. If you are interested in joining a discipleship group, contact us using the information below!
Our YDisciple groups use resources from the formed.org website. To preview our materials, simply create and log in to your formed.org account and find the Youth YDisciple section. You can view many of the resourced that we use in our discipleship groups. 
Are you a teen or parent of a teen interested in joining a YDisciple group? Or do you feel called to witness the faith to young people by mentoring them weekly in a YDisciple group? If so, click here to email Stacey Huneck.