No public Masses. All Confessions, Stations and Rosaries are cancelled. (watch Masses with bishop on youtube @diocesefwsb)

Our next women's study will start on April 16th, see info on the graphic below! It will be virtual using Zoom. Contact us if you'd like details on joining!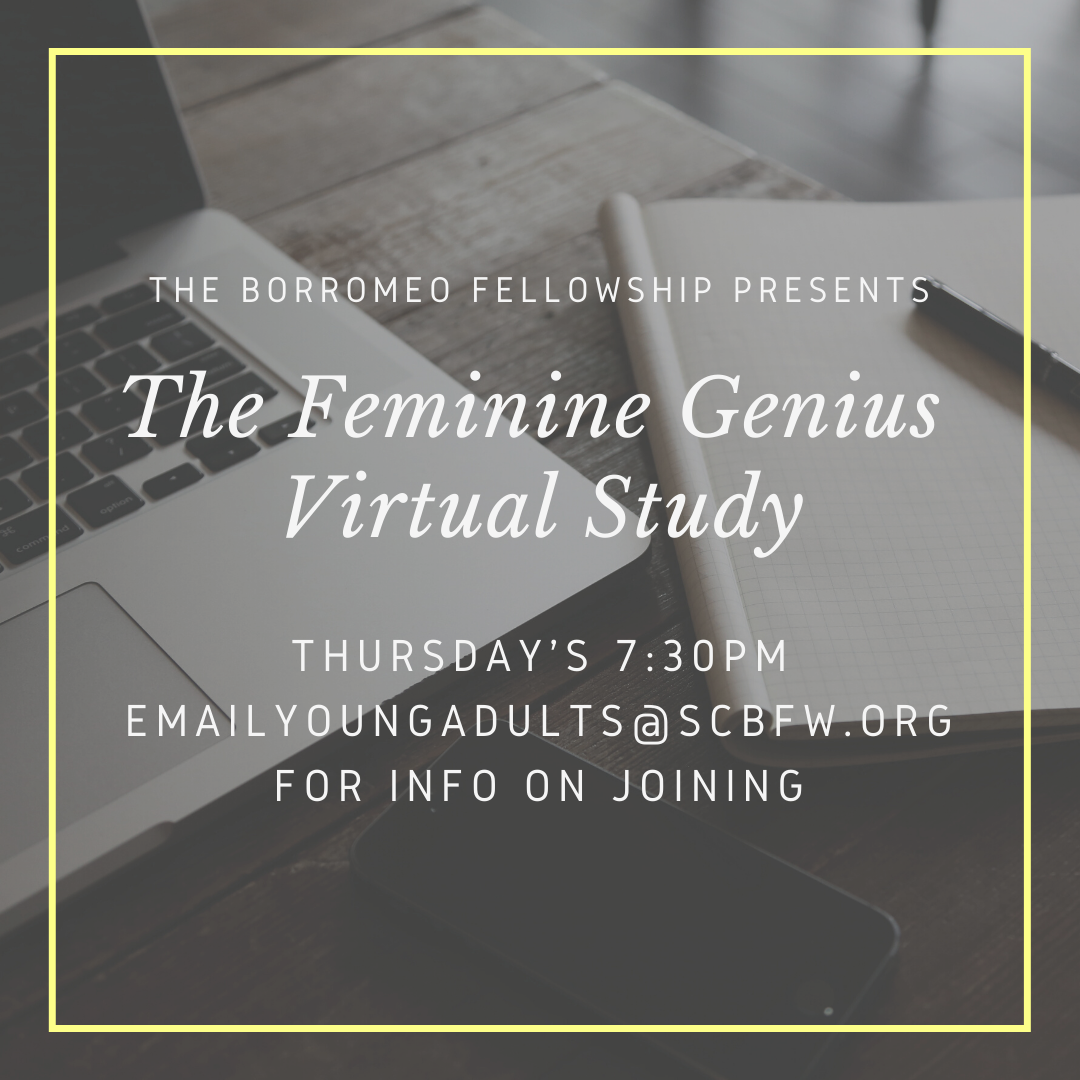 Our next men's study is starting, see details on the graphic below! Contact youngadults@scbfw.org for more information!