High School Summer Series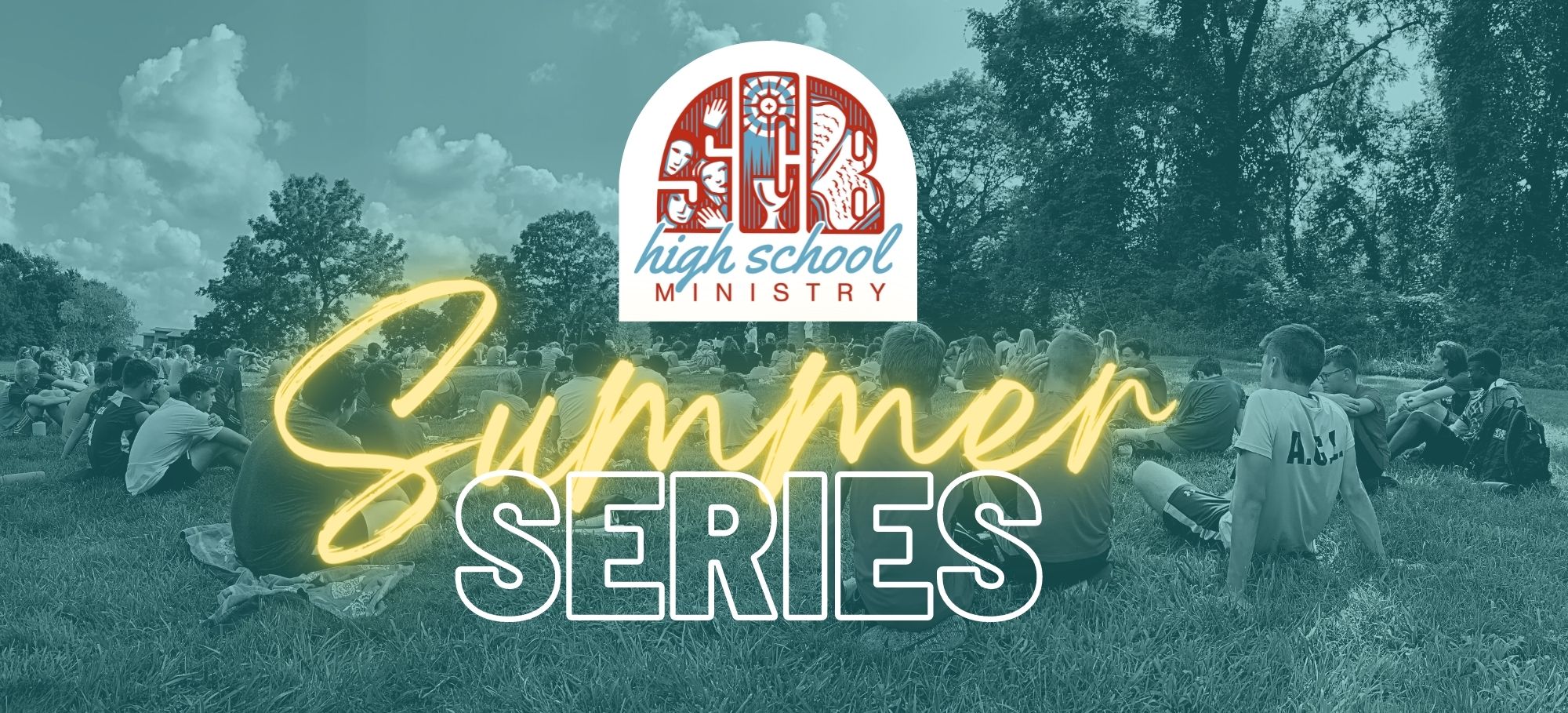 All high school teens (including incoming freshmen through graduating seniors) are invited to join us on Wednesdays this summer from 7:15-8:45pm in the Youth Center (4904 Trier Rd.) for food, faith & fellowship. These nights will consist of food, ice breakers, and a talk followed by an activity. Please complete the NEW 2022-2023 Annual Welcome Packet for participation in our youth ministry events.  
This is the tentative schedule, (details are subject to change):
6/8 - Invitation to Adventure- We will learn about Bl. Pier Giorgio Frassati. Snack will be popcorn and watermelon. This night's activity will be dodgeball with a twist.
6/15 - Love Him Totally- Stacey Huneck will teach us about St. Clare of Assisi and her devotion to the Eucharist. Snack this night will be soft pretzels and popsicles. The activity will be a scavenger hunt.
6/22 - Forgiveness Beyond Understanding- Jenn Litchfield will teach us about St. Maria Goretti and Alessando Serenelli and the power of forgiveness. The snack will be a nacho bar and we will play capture the flag with water guns. 
6/29 - Life of a Missionary- Morgan Schenkel will speak to use about what it looks like to be a missionary in 2022. We will have Bon fire (weather permitting) with hot dogs and s'mores and music.
7/6 - A Place of Refuge Refuge- Kayla Peat will introduce us to St. Dymphna and a new Catholic ministry in our diocese. Snack this night will be a french fry bar and cookies. The activity will be mercy medic, a new twist on an old favorite game. 
7/13 - Called to Discipleship- Dave Lonsway will talk to use about Saint John Paul II and what Discipleship looks like today. The snack will be Pizza and we will play dodge ball and board games.

7/27- Senior Send-Off- Cook out and pool party (permission Form required, will be released in July.)
Questions? Contact us youthministry@scbfw.org